Nigerian actress, Ezeani Chinaza popularly known as Miss Ezeani has bought a new car just weeks after praying for it.
Recently, the actress narrated how she paid a quite huge amount of money 43k for bolt fare from Ikeja to Ibeju Lekki.
Jokingly, the actress prayed to God in a tweet, asking God to buy her own car this year.
"I randomly remember the day I paid 43k bolt fare from Ikeja to Ibeju Lekki. Lol! A nightmare.
God please, whatever happens, help me buy my own car this year, abeg?
."
After weeks she prayed for a new car, actress Ezeani took to her Twitter page and shared photos of her first new car.
See the photo of her new car below…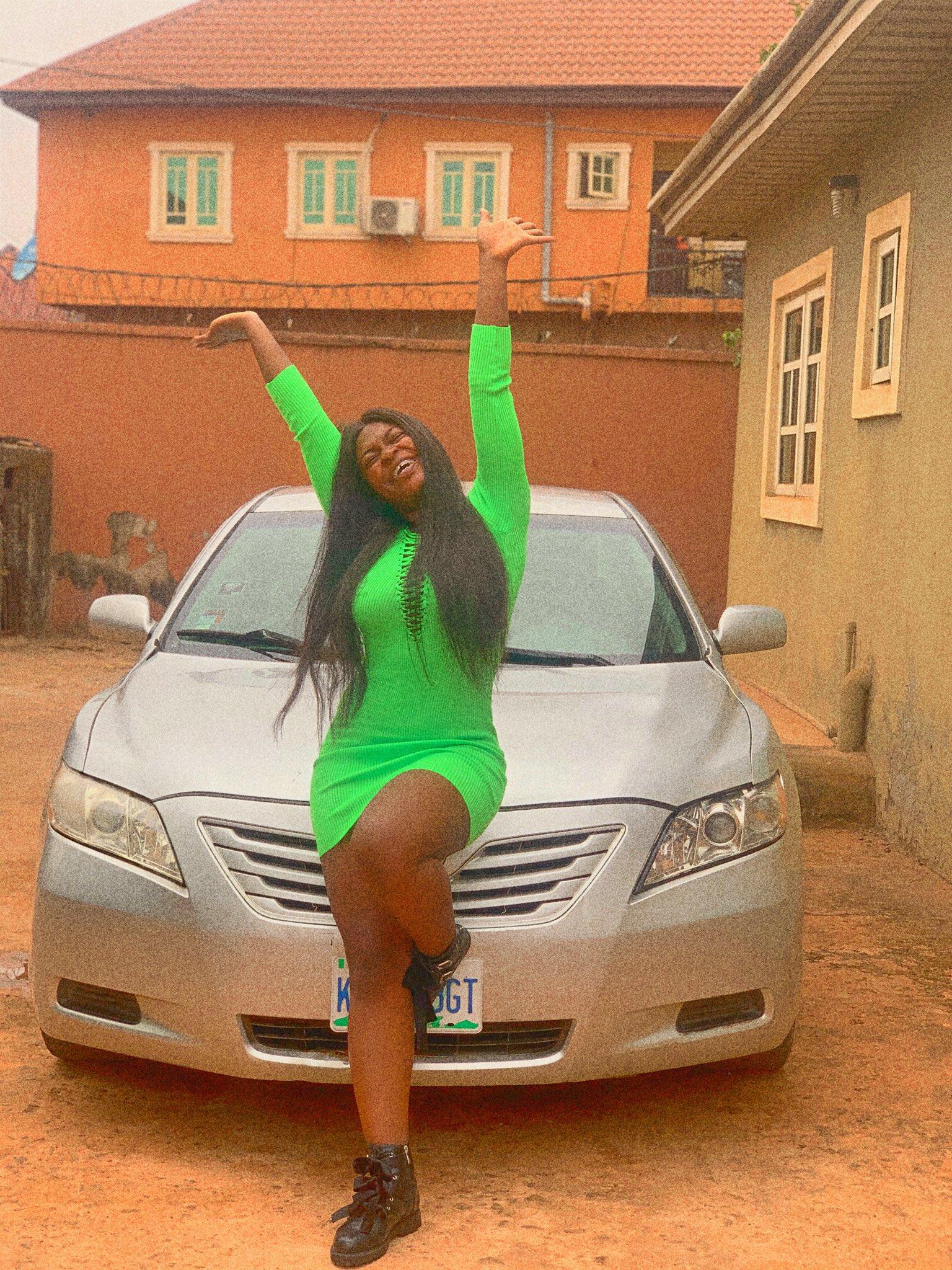 She tweeted, "Well he did it.

I bought my first car.
Cheers to little beginnings and little wins. 

A girl and her car and I call her storm."
Source: www.hartofjoyce.com