A mild drama recently occurred on Twitter NG as popular singer, Simi, put a popular user, Mazi Ibe, who kept trolling her in his place.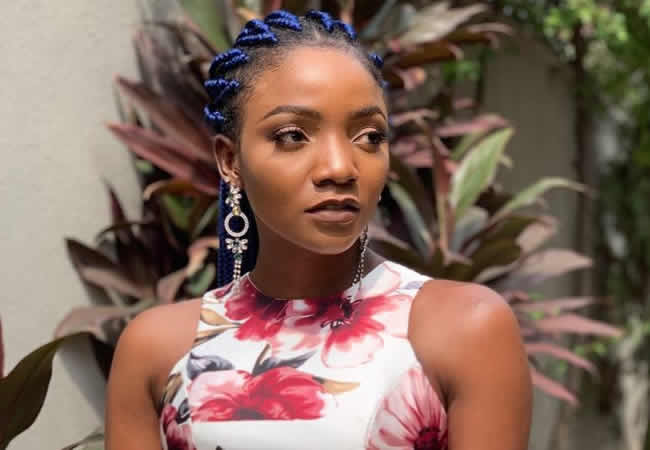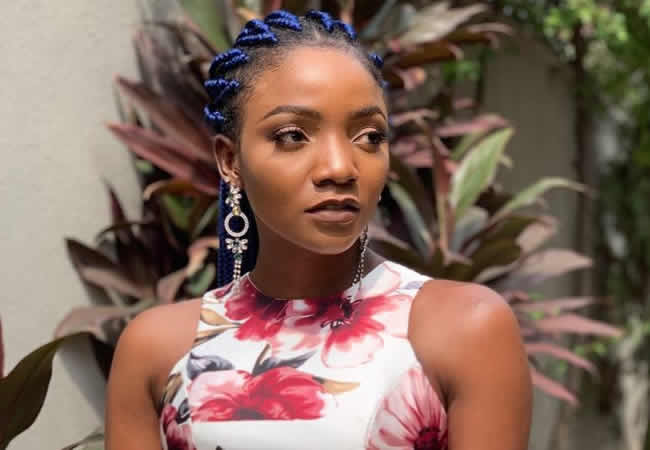 Apparently, Mazi has trolled Simi multiple times in the past and she blocked him as a result.
After two years, Mazi Ibe was eventually able to view Simi's tweet after his account was suspended and restored. Shortly after he could view her tweets, he went back to throwing subliminals at the singer.
One of Mazi Ibe's tweets made reference to the incident between Simi and Naira Marley which happened earlier in the year.
Mazi tweeted: "Simi and EFCC. The greatest influencers of the year 2019. They gave us Marley.
He also retweeted a tweet that reads: "Deep down simi's heart she for wan turn marlian but let me not talk."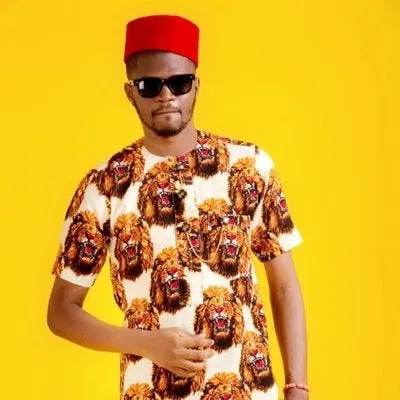 However, his tweets angered Simi and she hit back at him.
She wrote ; "And I dare you, @i_pissvodka, to never talk about me again. Unless u're obsessed or I'm really bringing you that influencer money. Because I'm just a little girl minding my own. Or next time you see me outside, come to me and speak ur mind…"
"Let's talk woman to child – instead of you sneaking, taking pictures of me, looking for laughs on social media. Big boy, you gawky internet bully, twitter warrior, I dare you to dislike me enough to pretend I don't exist. So ti gbo."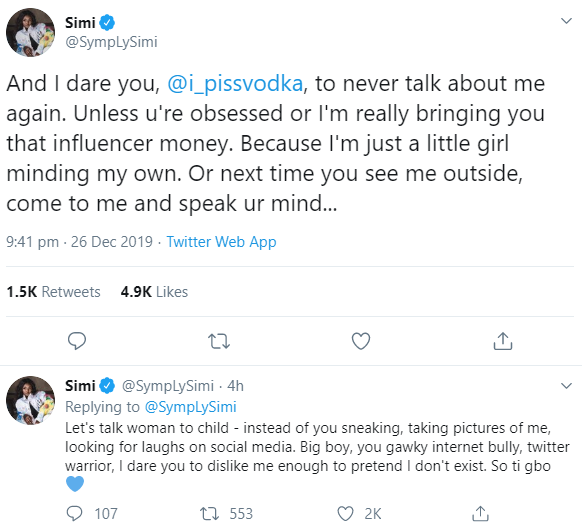 She also tweeted: "And you be careful not to let these cheap social media noisemakers that, honestly, totally and truly have nothing to add to your life take away from it. Use the brain our Lord God gave you. Happy
new year in advance."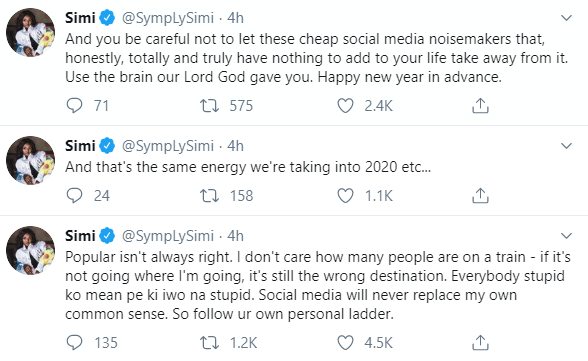 Mazi later reacted, writing: "Nothing was said out of hate or to bully. I was legit shocked when I saw her tweet & not the link I used to see. Quoted it exactly as it came into my mind. I'm genuinely sorry if offended you @SympLySimi in any way. E ma binu."
"I don't understand the sneak and take pictures of you part sha. Either ways, I apologize. E je ebure."
Below are some reactions from other twitter users below ;
If you were on Twitter between 2011—2014 you'd understand that Mazi Ibe was a full time troll… A lot of celebrities blocked him then… This whole thing with Simi started a long time ago. I've even forgotten about it. He changed & that's what most of y'all are seeing now.

— KATOR (@KYAQY) December 26, 2019
Source: www.hartofjoyce.com