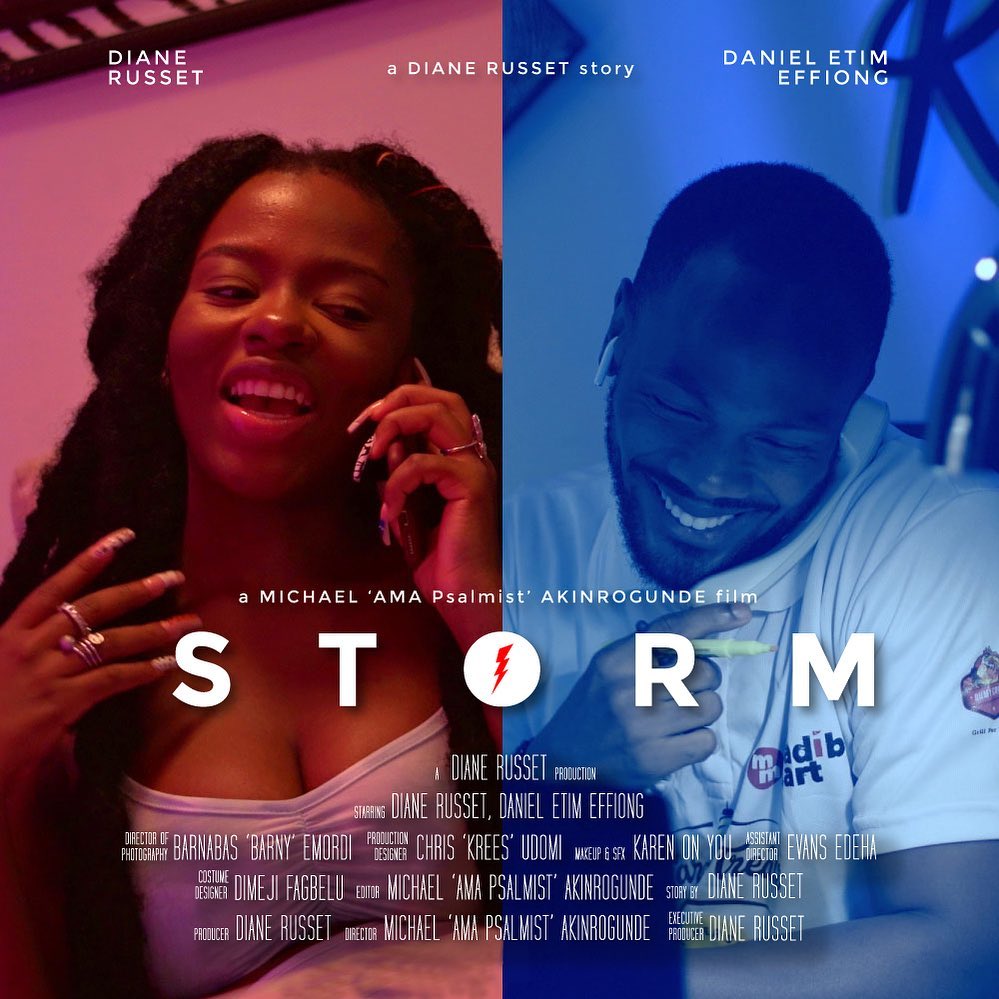 Diane Russet has released the trailer for her forthcoming movie, "Storm", directed by Michael 'AMA Psalmist' Akinrogunde and produced by her.
The movie stars Diane alongside, Daniel Etim-Effiong, Ike Onyema and Sir Dee.
Prior to this, Diane has released two short films, "The Therapist" and "Bayi".
Check out the trailer for "Storm".
View this post on Instagram

There are some things you can only learn in a storm. Anticipate #STORMthemovie Starring: Daniel Etim Effiong @etimeffiong Diane Russet @diane.russet Ike Onyema @iam_ikeonyema Atteh Daniel @sirdee_da Crew Director: Michael 'AMA Psalmist' Akinrogunde @amapsalmist Producer: Diane Russet @diane.russet Assistant Director: Evans Edeha @evansedeha D.O.P: Barnabas 'Barny' Emordi @barnyee Screenplay: Michael 'AMA Psalmist' Akinrogunde @amapsalmist Production Manager: Ayorinde Oluwalaanumi Ayorinde @laanumi_ayo Production Design: Chris "Krees" Udomi @mr.udomi Lighting Designer & Gaffer: Ibrahim Amodu @ibrahim_amodufilms Sound: Oyindamola Dada @oyindamola_dada Make up artist: Karen On You @karenonyou Costume Design: Dimeji @deemfashionterritory Poster Design: @amapsalmist Grip: Taiwo @tet_services Music -Beautiful People by Chike @officialchike Music 9T9 by Avala @lookingforavala Special thanks: @official_mercyeke @kohinoorlagos