Cameroonian nursing student, Petra Nji , who was to wed her beloved husband in the next five days just lost her life tragically.
According to report from a Facebook user, identified as Mhiz Grace Dominic, this beautiful Buea-based University student died in a car accident yesterday.
She and her fiance, Forsack Isbias alongside with the Fiance brothers went to buy things for their wedding ceremony and on their way they had a fatal accident, unfortunately the lady died, while others are currently in the hospital receiving treatment. Her Husband to be is under intensive medical care.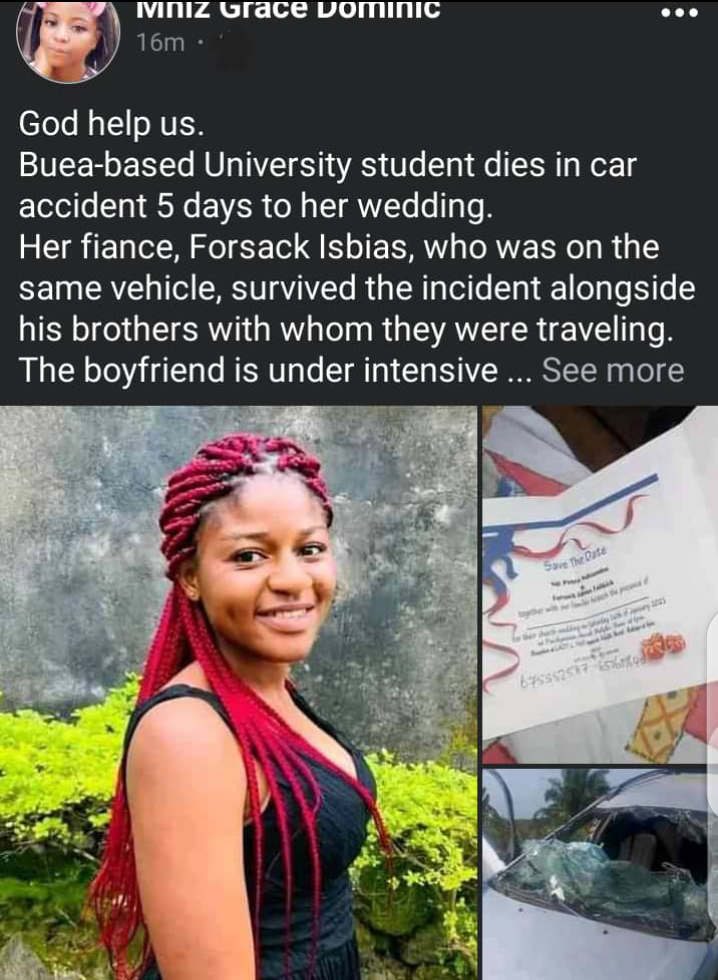 Their wedding ceremony was scheduled to hold on 16th January, 2021 at the Presbyterian Church, Molyko Buea.
Below is the wedding card of the deceased and her fiance.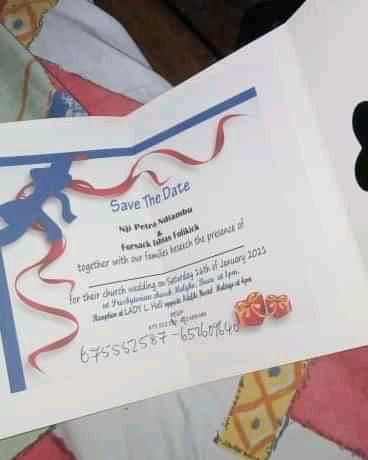 May her soul rest in peace and may God heal her fiance in Jesus name amen.
Source: www.hartofjoyce.com